About Us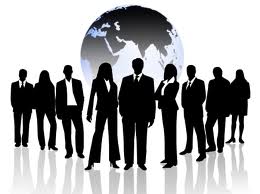 The Experts….
At "The Accounting Solution", we live and breathe business software! Whether you're just getting started & need help setting up, you're seeking advanced training, or you're completely stuck and don't know where to turn, we're here to help.
Our Expert consultants have over 18 years of experience in the field of accounting and MYOB services. In our early work with various businesses, we have found the need for organizations to have an overall view of its operations and financial functions. We have identified MYOB Financial software as a simple yet effective tool that lets organizations do exactly that!
Our goal is to have organizations effectively keep control of their businesses by helping them ensure that strong accounting and business development processes exist and are implemented.
Why Choose Us …
Our reputation of building strong business relationships that deliver solid, mutually beneficial outcomes is what makes The Accounting Solution right for you. Relationships built on trust and developed by consistent performance!
Notable and key organisations such as Ministry of Health - GMU, Tavua College, Fiji Higher Education Commission, Denarau Golf Terraces Apartments, Foundation for Education for Needy Childeren, Footwear Manufacturing Limited, Alliance Francaise and many more have put thier trust in choosing our services and products.