Year End - 2014
by: Ajay Shankar (MYOB Certified Consultant)
Year end tax opportunities + preparing for the new financial year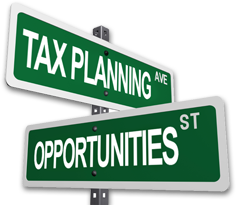 As we near the end of the financial year we have put together one final year end update for companies summarising some key ways you can minimise your tax and reduce your tax risks prior to December 2014.
Plus, to ensure you are prepared for the new financial year, we've outlined some of the key issues you should be aware of.
Get Tax Smart
Your end of financial year obligations
1. Software
Before rolling over your accounting software for the new financial year, make sure you:
Prepare your financial year end accounts. This way, any problems can be rectified and you have a 'clean slate' for the 2014/2015 year. Once rolled over, the software cannot be amended. A complete checklist of year end processes can be found here.
Do not perform a Payroll Year End function until you are sure that your payment summaries are correct and printed. Always perform a payroll back-up before you roll over the year.
2.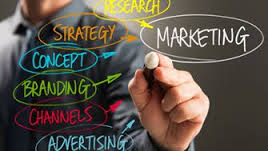 Review your business
(the sooner the better) take some time to review your year-to-date financials. This will provide a snapshot of your net income/net loss up to this point. Also consider projecting/estimating where your financials will be at the end of 2014. This will provide a basis for starting the 2015 strategic planning for your business.
3. Think strategically
What are the goals and objectives of your business for 2014? Do you plan to hire employees? Do you plan to move into an office? Do you want to increase your sales or increase customer satisfaction? If so, what's your plan for achieving those goals? Get it on paper and set up a budget or forecast that is inclusive of what you want the New Year to bring to your business.
4. Seek Help
yes, you are an entrepreneur, but you don't have to do this alone. There are professionals that can partner with you in planning and evaluating your business finances.
Steps to make it less painful
Three steps that would insure that the process itself is conducive of superior reporting are:
1) Planning - take a project management approach to constructing year end financial statements. Develop a project plan for the Financial and assign resources, time allocations and critical success points.
2) Closing Process - the processing of the year end data is the most vital piece of the reporting process so it too should be treated with the same level of detail. There should be a separate project time line for the closing piece itself that will lead up to the drafting of the financials.
3) Internal Auditing - immediately following the closing process it is vital that an internal audit of the data is performed and proper coding of data is insured. This supports the accuracy of data and also will insure that decision makers are getting the most useful insights into the business because the data is true.
The overall process of closing, auditing and reporting should be approached with the same importance that an external project is approached. The proper management of internal projects such as these are a direct reflection of the competence and ability of the business and will ultimately be displayed in the final product (YE Financials).
The key to the year-end is early preparation. Get ahead of the game and you'll experience more business success in the New Financial Year!